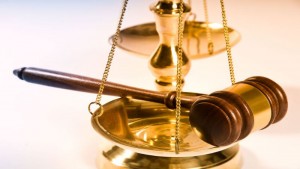 If you have a work-related illness or have been injured on the job in Ohio, you may be qualified to receive workers' compensation benefits.
The first priority after becoming injured or ill at work should be to seek medical attention and notify your employer. When you get to the doctor's office or hospital, make sure to tell your health care provider the name of your MCO (managed care organization), and ask them to file your claim with the MCO.
In a case where your medical provider doesn't file a workers' compensation claim for you, you have the ability to file the claim yourself by filling out a First Report of Injury. You may complete the form online, or if you prefer, you can print it and mail it to the Ohio Bureau of Workers' Compensation Office. The mandatory data that is needed to process your claim may vary contingent on the conditions, but most cases will need:
* Your full name and mailing address
* Your workers' compensation policy number and your employer's name
* A thorough description of the accident
* A licensed physician's documented diagnosis of the injury
* Medical documents that demonstrate the relationship between your workplace illness or injury and the treatment you received
* Evidence regarding your inability to work
After receipt of your claim, the BWC will assess your claim and either deny or approve benefits within 28 days. If your employer or you disagree with the final decision on your claim, you can file a petition to appeal the decision within 14 days of being notified of the determination.
Timeframe for Claims
Once you've being injured on the job, it is essential to act rapidly to reserve your right to receive workers' compensation benefits and avoid delays in getting your benefits. In Ohio, you are required to file a claim within two years of the date of your injury or lose your right to obtain workers' compensation benefits. Dependents of family members of employees killed while on the job also have the two-year timeframe to apply for benefits.
In cases that involve work-related illnesses, that may progress slowly over an extended period and have an undetermined start date, the deadline for filing a workers' compensation claim is also two years from the date the injury originated or six months after a licensed physician's findings of the occupational illness.
For more useful facts about workers' compensation matters in Ohio, or for help filing an appeal or claim, speak with one of Liner Legal, LLC's experienced workers' compensation attorneys.