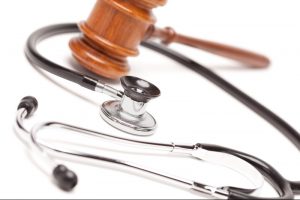 Chances are the only thing you are thinking about after going through a medical mishap is getting better and going back to your daily life. You don't think about hiring a malpractice lawyer right away, but you could benefit greatly by hiring a lawyer. Malpractice is one of the most difficult areas of the law to navigate, so you will need someone who is experienced and who is up to date with laws surrounding these types of cases.
Free Consultations
Most medical malpractice lawyers in Broken Arrow, OK, give free consultations, which is a great benefit for you. If you have been down from medical issues as a result of a doctor's negligence, then chances are you have been out of work as well. It may be possible for your case to be taken on contingency, so that you won't have to pay any money unless your lawyer gets a settlement offer or a judgement in your favor.
Experience Matters
Hiring a lawyer with malpractice experience is much better than trying to handle the case on your own when you do not have any legal experience at all. There are deadlines that must be adhered to and other factors. It's important to hire someone who understands so no mistakes are made that could cost you the case.
Get the Best Settlements
Hiring a lawyer will benefit your wallet more than you think. The lawyer will handle making sure the insurance pays as much as possible. Most people do not fully understand just how much they are able to get under a malpractice claim. A lawyer understands this complicated subject and will push to get everything covered that they can. Talk to an expert by calling Corley Allen today.