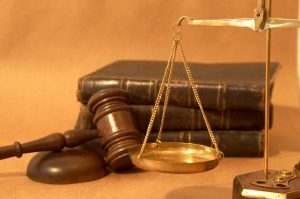 As Will County and the other counties surrounding it continue their development, construction sites seem to be scattered everywhere. Workers are sometimes seriously injured on those sites, though, and some of them even die from their injuries.
Workers' Compensation
The general rule in Illinois is that workers' compensation benefits are the sole and exclusive remedy for an employee who has been injured during the course and scope of their employment by an anticipated and foreseeable risk of that employment. That rule applies even when an employee has been injured as a result of his or her own negligence. In return for that compensation, the employee forfeits their right to file a personal injury lawsuit. Basic workers' compensation benefits will consist of payment of the following:
* Reasonable medical costs
* Payment of temporary total disability (TTD)
* Payment of permanent partial disability (PPD)
Third-Party Liability
Large construction sites are hubs of activity with tradesmen from different companies participating in the construction of buildings. That activity carries the risk of an employee of one company being injured by the negligence of an employee of another company. When such an accident occurs, an exception to the sole and exclusive remedy rule arises, and the injured worker is permitted to file an actual personal injury lawsuit in circuit court. That lawsuit would make you eligible for damages over and above what workers' compensation might pay. A construction accident attorney in Joliet can even bring that lawsuit at the same time that a workers' compensation claim is pending in the Illinois Industrial Commission.
Construction accident injuries can be debilitating. If you or a family member were seriously injured by a third party in a construction accident in or around Joliet, contact Block, Klukas, Manzella & Shell, P.C. as soon as possible to arrange for a free consultation and case assessment with a construction accident attorney in Joliet. Our objective is to maximize any proceeds that you might derive from a settlement or award.