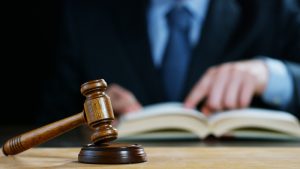 For purposes of car insurance, Florida is a no-fault state that requires all drivers to have a minimum of $10,000 of personal injury protection (PIP) coverage. That insurance covers 80 percent of an injured person's medical bills and 60 percent of their lost wages regardless of fault after an accident. Bicyclists and pedestrians are also covered by personal injury protection coverage. Here's what health care providers need to know about getting paid for these types of claims.
Eligibility for PIP Benefits
In order to trigger PIP benefits, an injured person must receive treatment for the injuries he or she suffered in a car accident within 14 days of the date of the occurrence. Note that massage therapy and acupuncture are not covered. If the treatment wasn't for an emergency condition, the insurer's obligation only extends to $2,500. Unfortunately, an accident victim could be seen for injuries in an emergency room immediately after a car accident, and the PIP insurer might determine that no emergency condition existed.
Tampa PIP Claims
You're well aware of the fact that insurance companies are in the business of making money. They're not going to pay out on a claim if they can avoid it. You sacrificed years of your life to become a health care provider, and you work tirelessly to deliver quality care and treatment for your patients. You need to be properly compensated for your dedication and the services you provide. If you believe your PIP claim was wrongfully denied or underpaid, you should speak with a personal injury protection insurance attorney in the Tampa area. These attorneys can arrange to review your claim forms, all of the paperwork you submitted with it, and then advise you accordingly on what your course of action should be. A PIP insurance attorney can help you every step of the way.