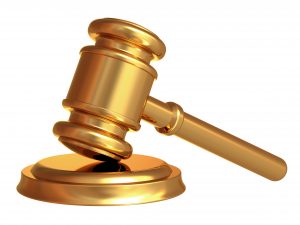 Accidents happen, after all, that's why they're called accidents. They are unplanned, usually negative events that disrupt our everyday lives. They can be minor and easily forgotten, or they can be serious, causing a great deal of pain, loss, and suffering for those involved.
If you or someone you love has been involved in an car accident that resulted in a serious injury, it is likely you will receive some sort of compensation for your medical bills, loss of wages, and other related expenses. Furthermore, if you or your loved one has become permanently disabled due to this accident, long-term support may be incorporated into the settlement.
When an Accident Isn't an Accident
Many accidents are simply unavoidable; for example, a car sliding into another car on an icy road or an individual slipping on a newly waxed floor. Perhaps the driver could have driven with a bit more caution or the individual polishing the floor could have posted a sign to warn people that the floor was inordinately slippery.
Nevertheless, these accidents were not caused by someone acting in an excessively careless, willful, or wanton manner, showing complete disregard for others. These accidents were not caused by fraudulent or deceptive behavior—they are simply accidents. In cases such as these, the settlement is often limited to reimbursement for expenses, compensation for loss of wages as well as compensation for pain and suffering, and possibly an allowance for future related expenses.
Conversely, when an individual is injured in an accident that is caused by another person's willful and wanton behavior, or overtly reckless action, the injured party may be entitled to punitive damages as well as ordinary compensation. Punitive damages are often assessed as a means to punish the person who has caused the injury by their reprehensible actions, as well as deter others from similar behavior.
Speak with an Experienced Chicago Accident Lawyer
If you or someone you care about has been seriously injured in an accident that was caused by someone's reckless, fraudulent, or otherwise reprehensible behavior, reach out to an experienced Chicago accident lawyer from Shea Law Group. Our team of legal experts is happy to provide a no-obligation consultation, and help you determine if punitive damages should be sought as part of your settlement agreement.
Give us a call at (877)-365-0040 to speak with one of our highly-skilled Chicago accident lawyers today. We have handled thousands of accident cases and hundreds similar to yours—we are here to help you too.