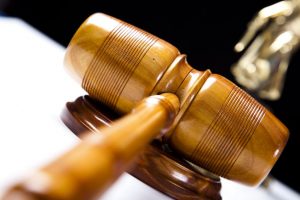 Trying to make sense of the varying types and degrees of traffic violations in Chicagoland can be difficult. There are many different types of offenses, and they can all feel very serious when you have been charged with one of them. However, there are some big differences between mere citations, going a few miles an hour above the speed limit, and committing major traffic violations where you will need to get in touch with a traffic violation lawyer.
What are Common Examples of Major Violations?
There are many types of traffic violations that are considered to be major. They are typically those that have caused or have the potential to cause harm to other people and property. One of the most common examples is driving under the influence or DUI. Other types of major traffic violations include reckless driving and leaving the scene of an accident. It could also include refusal to stop for an officer, vehicular manslaughter/homicide, and operating a vehicle when you already have a revoked or suspended license.
These types of violations can be very serious when it comes to the penalties that you will be facing. This is true even if you have just one violation. When there are multiple violations, whether they are being charged at the same time, or you have been charged in the past, the punishments could grow more severe.
The violations could result in a long-term suspension of your license or revocation of the license, not to mention large fines and potential time behind bars. It is essential that you don't face these types of cases on your own.
What Should You Do Now?
Were you charged with a major traffic violation? No matter the severity of your charge, you will want to get in touch with traffic violation lawyers who can help you to make sense of your situation and who can help you with your legal case. The Driver Defense Team has a wealth of experience when it comes to dealing with all sorts of traffic violations, including those that are considered major and those that are felonies.
Having knowledgeable help in these matters can provide you with a greater understanding of what to expect and what you need to do. It will also provide you with some peace of mind, which is very important when facing these types of charges.