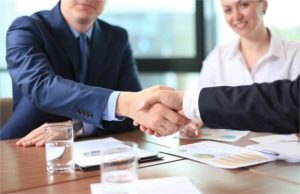 At Grundy Disability Group, LLC, we aim to make it easy to work with an attorney who is highly knowledgeable about Social Security Disability in Kansas City. We've been serving the area for more than 12 years, and we give each of our clients our complete attention from start to finish. We'll start by providing you with a free consultation about your case and letting you decide if our firm is the right fit for your needs. There are many things that social security covers, and we'll answer any of your questions about your options for moving forward.
Whether you're suffering from PTSD, back pain, kidney disease, or a host of other problems, Grundy Disability Group, LLC wants to help you collect benefits. We'll pay close attention to the details of your situation and help you find different ways to protect your rights. We'll share our knowledge of Social Security Disability with Kansas City residents and make sure that you have all of the facts you need to make decisions with a high level of confidence.
Our goal is to take the stress out of any legal situation involving Social Security Disability. We'll be by your side during each important step of the process and assist you with filling out any paperwork. We strive to take care of your legal issues so that you can focus on more important aspects of your life.
We keep our hourly rates as low as possible in order to save our Kansas City clients money. All of our work will be done efficiently, and we'll get your situation resolved as soon as we can.
Our firm focuses on providing highly personalized services to each of our clients. Give Grundy Disability Group, LLC a call today to learn more about the different ways that we could aid you.