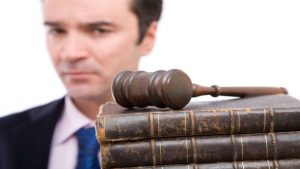 Once you've been injured in an auto accident, many issues arise. All of them are compounded into one big headache. Doctor and therapy appointments and being out of work are two of the big ones, and other bills just keep coming in. Then, you have the insurer of the driver who caused your accident either ignoring you or giving you ridiculously low offers. That's no way to be treated. Your blood pressure seems to rise every time that you drive by that insurer's headquarters on the way to Wisconsin.
Don't Fight that Insurance Company on Your Own
It's the objective of any auto insurance company to try to get you to go away as cheaply as possible. That's why they try to rush you into a settlement before you even consult with an attorney. They'll even go so far as to tell you that "you don't need an attorney for this." Don't believe a word of that. Our Chicago auto accident lawyers here at the Shea Law Group confront insurance adjusters and insurance defense lawyers on behalf of our clients on a daily basis.
Insurance companies use defense strategies that you're not aware of like getting a statement from you about how the accident happened. That adjuster knows how it happened. He or she has already spoken with their insured person, and there's a copy of the accident report right under that adjuster's nose when you're being called. Illinois law doesn't require you to give an opposing insurance company a statement of any kind. That opposing insurance company only intends on using your own words against you in the future. Politely refuse to give a statement, and call the Chicago auto accident lawyers at the Shea Law Group instead.