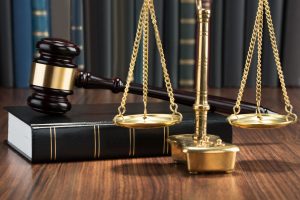 A tragic event or severe injury can leave a victim feeling physically, financially, and emotionally overwhelmed. Insurance companies are well aware of this, which means if you're not represented by experienced and effective counsel you run the risk of being victimized again.
Types of Personal Injury Cases We Handle
We understand your situation along with the legal challenges that you're confronted with. While working toward obtaining the maximum settlement or award you deserve, a personal injury attorney in Summit County will work closely with you to overcome the obstacles that you encounter on your path to recovery.
Here are some of the types of personal injury cases we've handled over the years:
Auto, truck and motorcycle crashes
Bicycle and pedestrian accidents
Construction and industrial accidents
Injuries that occur on property owned or occupied by others
Slip-and-falls and trip-and-falls
Nursing home negligence and abuse
Skiing accidents
Animal attacks
Medical malpractice
Litigation
Judges and insurance attorneys know us and respect us. There are times when severe injury claims can't be resolved through negotiations. If a case requires aggressive litigation in the courts, we'll be at your side and working as an advocate for you.
Taking on an insurance company is not work you want to do without guidance. It's estimated that accident victims who retain the services of a personal injury attorney receive three times the amount of compensation they would otherwise recover. This is even after legal fees are deducted.
If you were injured as a result of someone's carelessness or negligence, contact a personal injury attorney in Summit County to arrange for a free consultation and case review. You can tell us what happened and how it happened, and we'll answer your questions. After that, of your legal alternatives and determine your next best step.
Follow Blochchapleau on Twitter for latest update