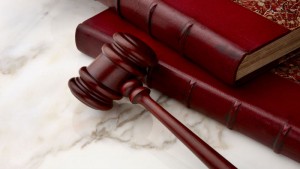 Like every state, Missouri has its own version of Lemon Laws that apply to the purchase of a vehicle. The Missouri Lemon Law covers new vehicles that are having their title transferred for the first time from the vehicle manufacturer or dealer. The law covers not only brand new vehicles, it covers demonstrators and lease=purchase vehicles as well as long as they are still under the manufacturer's warranty.
In Missouri used cars are not covered under the law nor are straight lease vehicles, to be covered they must be lease-purchase. Commercial vehicles, motorcycles, RVs and off-road vehicles are not covered as well although the drive train and chassis of an RV is covered.
The Missouri Lemon Law requires that the manufacturer must either replace your vehicle or refund the purchase price in the event there is a problem that cannot be repaired after a number of tries.
For the vehicle to be covered by the Missouri Lemon Law it must have a defect that directly impairs the value or use of the vehicle or makes the vehicle unsafe for the driver and passengers. The Lemon Law also provides the manufacturer with a defense as well if it can be proved that the vehicle was abused, neglected or was altered or modified in a manner which is unauthorized.
Duty to repair:
Within one year from the date of purchase or if the vehicle is still under warranty, whichever comes first and the owner reports a non-conformity then the manufacturer or the dealer must make repairs which bring the vehicle in conformity. Repairs must be made even if the manufacturer's warranty has expired as long as the problems were reported as noted.
The manufacturer is given four chances to repair the same reported defect. If the vehicle is not available for use by the owner for a cumulative total of 30 days it too can be reason for the vehicle to be considered a lemon.
The owner of the vehicle is obliged to give the manufacturer written notice that the vehicle does not conform, this notice allows the manufacturer one last chance to repair the problem. It is wise to advise the manufacturer in writing after the third attempt at repair. The manufacturer has a limited number of days to make the repair otherwise the owner can elect to either take a replacement vehicle or a refund of the purchase price once he has gone through an informal dispute settlement procedure.
If you purchased a new vehicle in Missouri it is subject to the Missouri lemon Law in the event it has a serious fault that cannot be repaired. For more information visit our website.