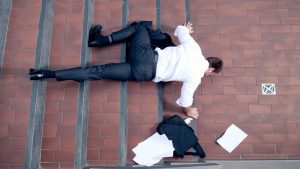 For anyone who has become disabled and is now unable to work to earn a living, Social Security disability benefits may be the answer to all your financial woes. Assistance is provided by the Social Security Administration, or SSA, for individuals who can demonstrate that they meet the guidelines and definition of "disabled" from the SSA. However, this is a process that will require the submission of several forms that detail medical reports, prior employment records, and a number of other types of information. This can become overwhelming quickly, which is why it is highly suggested that you hire a NY Social Security Disability Lawyer for assistance.
Most Applications for Social Security Disability are Denied Initially
A large number of applications are denied initially; in fact, between the years of 2001 and 2010, as many as 53 percent of all applications were denied. This can be extremely discouraging to those who are trying to acquire benefits. However, with the help of Social Security Disability lawyer in NY, these denials can be avoided altogether. This can help expedite the process of getting the benefits you need.
Many Denials are the Result of Technical Issues
In many situations, an application for SSD is denied because of a technical issue that has absolutely nothing to do with the person's medical condition or their disability. These technical denials are sent before any of the person's medical history is even looked at. When a technical denial occurs, the applicant has to start the process over completely. An attorney can help you avoid technical issues, which may help you receive the benefits you need much faster.
SSD can be tricky, so having someone on your side who understands the application process can be invaluable in helping those in need receive benefits quickly. Contact Antonowicz Group at Disabilitya-Z.com.