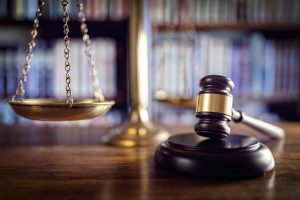 At the Jackson & MacNichol Law Offices, we take pride in the high-quality work that we perform as VA disability lawyers. Our firm was founded in 1991, and we've worked on more than 5,000 unique cases to help veterans get their benefits. Regardless of your situation or the severity of injuries you're dealing with, we want to be the ones you turn to for assistance. Since 2009, we've gotten our clients more than $32,500,000 in veterans benefits.
We begin by providing potential clients with a free initial consultation. This allows them to learn more about our firm, and we'll help them explore options for moving forward. Whether you're just applying for benefits for the first time or need a lawyer to help you appeal a past decision, we're ready to help you take care of all of the small details. Jackson & MacNichol Law Offices gives each case that we take our full attention, and we'll do our best to save you time so that you can focus on other parts of your life.
Having VA disability lawyers by your side as you face the legal system could allow you to experience a high level of peace of mind. Since we focus on disability law, we're able to provide a high level of service and offer you sound advice on any situation you're dealing with.
Our VA disability lawyers have more than 20 years of experience and stay current with new laws. We communicate openly and will explain the different ways that you could protect your rights. Our goal is to offer comprehensive services. Our flexible availability during the week lets us meet with clients as frequently as required, and we keep our hourly rates as low as possible.
Learn more by calling Jackson & MacNichol Law Offices today and setting up an appointment.