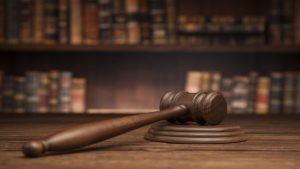 When veterans experience a setback such as a physical, mental or emotional disability, it is often difficult for them to work at their previous job duties. It can be an especially worrisome time if the veteran is also caring for a family. Most will also need ongoing medical care that insurance coverage may not cover completely. Learn what seasoned veterans benefits lawyers in Maine can do for disabled or seriously ill vets unable to work at the present time.
A Knowledgeable Veterans Benefits Lawyer Can Review Your Case
Disabilities come in many forms, and some are noticeable at first glance, and others are hard to see or link to a disability. This is where consulting with seasoned and knowledgeable veterans benefits lawyers from Maine can provide legal guidance about where the person stands now and in the near future. This consultation is typically free of cost for new clients.
More Soldiers Are Undiagnosed for Traumatic Brain Injury (TBI)
Soldiers today have to deal with dangerous wartime situations like loud explosions from military bombs and other explosives. Doctors today realize that it may take some time before the devastating effects from these explosions begin to show up in people exposed to the blast. As a result, lots of veterans who served in war zones oversees are not properly diagnosed until the negative health issues begin to be recognized.
Mental Illness & Other Emotional Issues May Be Enough to File a Claim
Contact Jackson & MacNichol Law Offices by phone or online via https://www.veteransbenefits.com.